Downloads
---
Below you can find the latest software versions to download on your computer, smartphone or smart glasses. Or, if you don't want to download any software, you can open it up in your browser!
Make sure that you have a user account before you download the software. If your company already has XMReality, you should turn to your account admin. If not, you can sign up for a 14-day free trial period here and get started within minutes.
Apps for computers:
Windows app
Download XMReality for Windows from Microsoft Store.
If you prefer to install the Windows app manually you can download a Windows installer here.
Web app
The XMReality web app is the perfect fit if you prefer to run XMReality in your web browser, without installing any software. The web app is available at https://guidestation.xmreality.com
Teams app
XMReality is available as a Microsoft Teams app, which you can use to easily create XMReality call links from within Teams.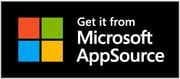 Outlook add-in
XMReality is available as a Microsoft Outlook add-in, which you can use to easily schedule XMReality sessions from within Outlook when creating meeting invites.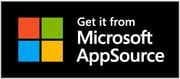 ---
Apps for mobile devices:
Download XMReality for your mobile device:
If you can't access Google Play Store from your device, you can manually install XMReality on your Android device using the APK available here
---
XMReality for smart glasses:
You can either install XMReality for Smart Glasses from the smart glasses vendors app store, or manually by downloading and sideloading an APK.
We highly recommend that install the app from an app store, to ensure you get automatic updates. If you install the app manually, you will not receive automatic updates.
---
Realwear
We recommend that you install XMReality from Realwear Cloud. Click the badge below to get to their site:

---
Vuzix
We recommend that you install XMReality from Vuzix app store. Click the badge below to get to their site: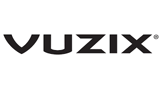 If you need to install XMReality manually, you can download the APK here (version 6.7.5, released on December 20, 2022). Instructions for how to manually install and run XMReality on Vuzix can be downloaded here.
---
Iristick
Iristick devices are connected to your Android phone, and you use the standard XMReality application that you download from Google Play Store. In addition to the XMReality application, you will also need the Iristick Services application, which can be found on Play Store or by clicking the below badge:

---
ecom Visor-Ex
The Visor-Ex is a ruggedized version of Iristick H1 made by ecom. To use XMReality you therefore follow the same steps mentioned in the Iristick section above, with the exception that you use an ecom device instead of an Android phone.
---
HoloLens 2
---
Drivers
The uEye Driver is needed ONLY for old Pointpads and should not be installed unless needed
Note: When installing the driver, select option 3. USB on the page "Setup Type".
---