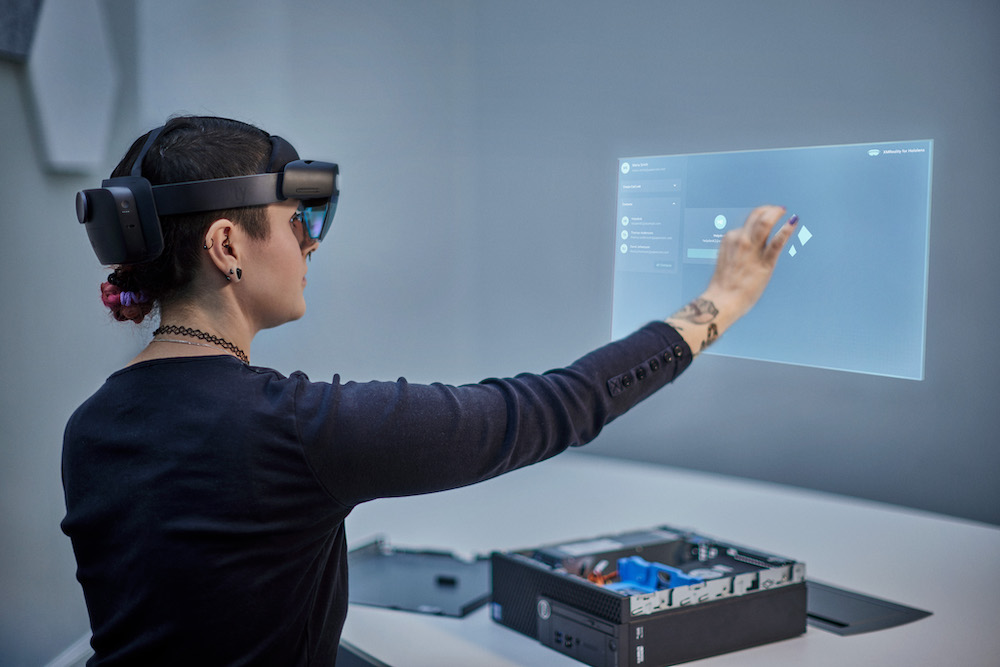 Augmented Reality Smart Glasses - what is it?
First, here we are talking about Augmented Reality (AR) Smart Glasses which should not be confused with Virtual Reality headsets. With AR Smart Glasses, users can interact with both real-time and virtual elements at the same time. If you want to know more about what smart glasses are and who should use them, check out our in-depth blog post about the subject.
The glasses will superimpose computer-generated elements (such as images or video) in the user's field of view. This is usually done through a head-mounted display or camera that captures the "real-world" environment. Then a second display will overlay the virtual elements on the real-world scene to create an Augmented Reality experience.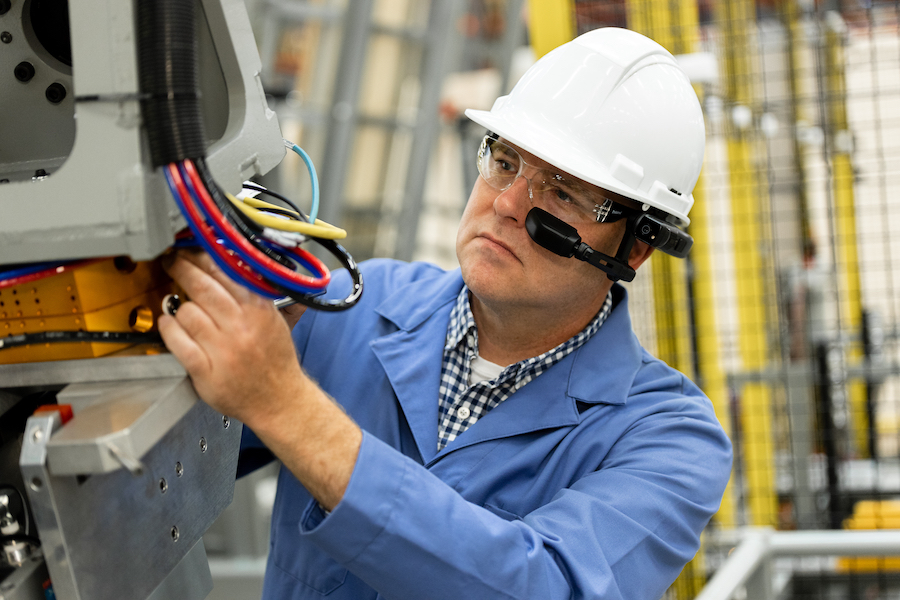 When to use XMReality with AR Smart Glasses
AR smart glasses are increasingly popular amongst enterprise companies where hands-free operations are crucial. Industries such as logistics, construction, manufacturing, field service, and med-tech regularly use AR smart glasses in their day-to-day operations.
If you want to use XMReality but need both hands-free while doing so, smart glasses might be something to consider. XMReality's software is compatible with some of the leading Smart Glasses brands.
If you are still determining how smart glasses can enhance your remote assistance experience, learn more in-depth in our blog post about the subject.
Benefits with using XMReality on AR Smart Glasses
Have both hands free to carry out work while your are being guided remotely
Several people can join a call and take part of the work that's being carried out
The camera on the glasses is always aligned with your own line of sight
Voice control options make it easy to navigate the software and use guding functions
Brands supported on XMReality

Pepperl + Fuchs
Pepperl + Fuchs's smart glasses Visor-Ex® 01 is a lightweight head unit specially designed for industrial applications with a new generation of mobile workers in mind. XMReality has supported the Visitor-Ex model since 2022 as a result of a collaboration with Pepperl + Fuchs.

Epson
Espons smart glasses are designed to provide users with a hands-free, augmented reality experience. XMReality supports the Moverio VT-45C model, glasses that are designed to meet the needs of various industries, including education, entertainment, healthcare, and industrial applications.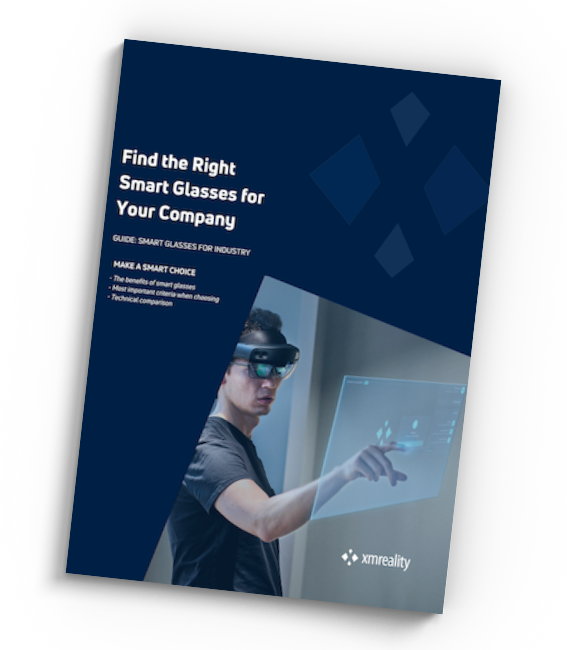 Download our guide for picking the right model for Your Business!
In our guide we will walk you through the biggest differences between the market leaders RealWear, Vuzix, HoloLens 2 and Iristick, and compare them in the following aspects:
Tethered vs. stand-alone

Voice command vs. touch control

Battery time

Noise cancellation

Certifications

Additional things to keep in mind
You will get great advise on what you need to consider before making your choice to ensure that you pick the right model to suit your business!
---