Downloads
---
How to install XMReality on your Realwear devices and keep them updated
There are two ways of installing XMReality on Realwear devices, through Realwear Cloud (Realwear's MDM system) or manually using an APK. We recommend installing XMReality from Realwear Cloud to get automated updates.
If you cannot install from Realwear Cloud, below is a description for how to manually install an APK. This does require you to manually keep track of updates and connect the RealWear device(s) to your computer each time you want to update them.
Install XMReality using an APK
To use XMReality, you need to download a specific XMReality application to your glasses i.e. APK. You can find the latest version of our APK for download here or on our Downloads page.
To install or update applications on Realwear devices with APK you need a Realwear software called Realwear Explorer
Download and install the RealWear Explorer application on your computer. Follow the steps on the Realwear website above.
Connect the Realwear device to your computer using the provided USB cable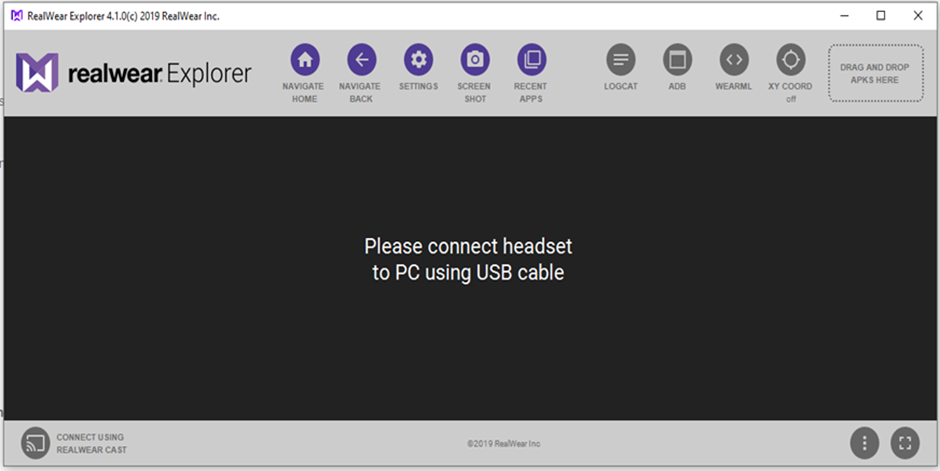 Once connected you will see the screen below
Drag the downloaded XMReality APK to the designated box in Realwear


Update XMReality using an APK
To update the XMReality application to the latest version follow the steps above and drag the new APK into Realwear explorer.
Note that the application must be manually updated.
---