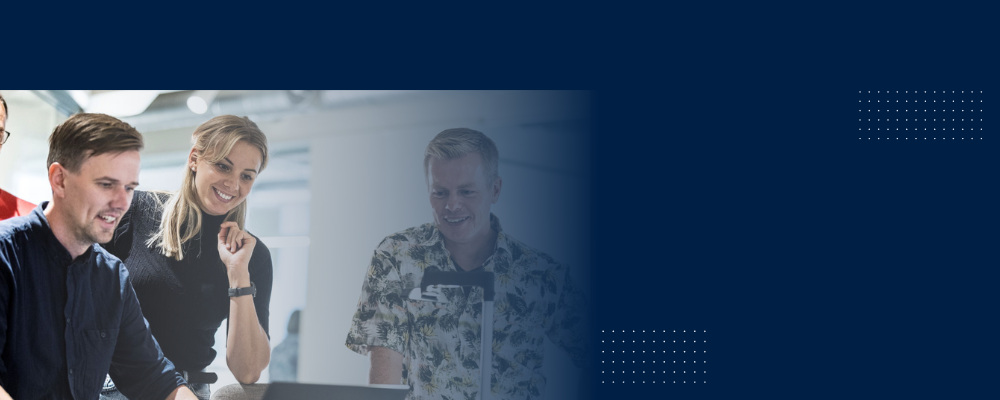 Meet our team
At XMReality we like to work hard and have fun while we do it! Our team is a great mix of talented pasta Bolognese chefs, hobby skiers, world-class quiz masters and some seriously gifted farmers. We value high motivation, good spirit, and creative teamwork. Our professional competencies lay mainly within software development, marketing, sales and customer experience.
Our head quarter in based in central Linköping, Sweden, and we also have an US office in Plano, Texas. Our team of some 40 colleagues innovate, develop, sell and distribute platform independent, Remote Guidance software.
The AR marketplace is rapidly growing, and so are we. Therefore, we are always on the lookout for top talents who want to join our team and contribute with knowledge, dedication, and a positive attitude.
Scroll down to meet some of our team members!
---
Benedikt Mudra, Sales Manager
Benedikt is one of our Sales Managers, which makes him one of those within XMReality with the most frequent contact with both new and established customers.

What is your key responsibility at work?
My mission is to create and maintain the relations with our customers. In practice this includes lots of meetings and dialogues, to perform demos, handle contracts, align with our developers and other colleagues – a good mix of responsibilities.

What makes you motivated at work on a rainy day?
I would say you feel motivated when you have the possibility to be involved in the big picture and to influence your own job, which is a given at XM.

Your two best outside of work?
Easy one. Hiking and travelling.
---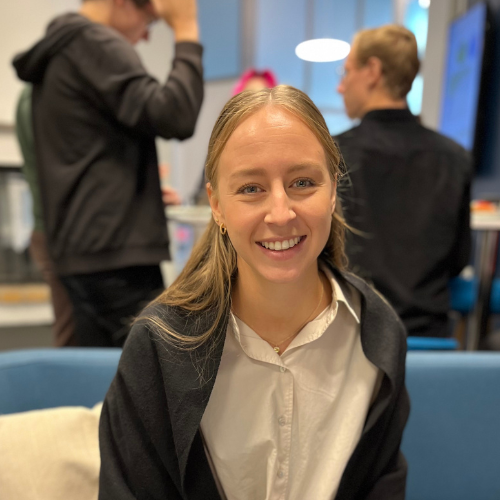 Greta Johansson, Customer Success Manager
Greta works as Customer Success Manager – one of the roles in our Customer Experience team.

What do you do at work?
As CSM I am close to our current customers. A big part of my work is to keep our customers engaged and involved to make sure they get the maximum out of XMReality. Our CX team work tightly together to understand the customers' needs and to enable and develop their usage of our product. In my area of responsibilities lies the "long term customer journey" so my focus is to build long lasting relationships with the customers, which is really inspiring to me.

What makes your workday sparkle?
To be able to support our customers to make their business run smoother as well as being able to drive the development of our solution gives me a lot of energy. And on top of that, the team spirit at our office is just great.

How do you spend your days off?
I like all kinds of outdoor activities together with family and friends – preferably a sunny day at the ski slope or a cup of coffee in the woods out hiking.
---
Olle Renius, Backend Developer & Teamleader
Olle is one of our Software Developers who recently entered into the role of team lead for our backend team.
Describe your job at XMReality!
As developer and team lead my tasks vary, but one of my responsibilities is to maintain the infrastructure of the sound and video communication in our apps. As team lead I plan, organize and coordinate the product development for our team as well as ensure a smooth communication between the teams and the product management.
What makes you motivated at work? Good people motivate me, and there are lots of them at XMReality. Besides, when you have the chance to work with a wide variety of tasks for an exciting product you get the feeling that your everyday life never stands still – I really like that!
What do you do outside of work? It's mainly about music. I play the guitar in the symphonic metal band Emetropia and alongside of that I keep myself occupied with music production and sound technology.
---