OA Service revolutionized their business with a visual assistance tool
OA Service is an IT assistance and support company based in Brescia, Italy. Having launched in 2004, it comprises over 20 qualified professionals from the IT sector. It is recognized in the market as a reliable and certified partner providing solid customer support.
The company is split into different business units, one of which is home to the company's technicians. When customers call OA Service, they receive expert guidance and support from the technician team members. Headed up by Flogert Prendi, this business unit has been using XMReality for almost three years.
Prendi and Sales Account Manager Carlo Bonfadini explain how they have been using XMReality for their business and how it has made them more successful.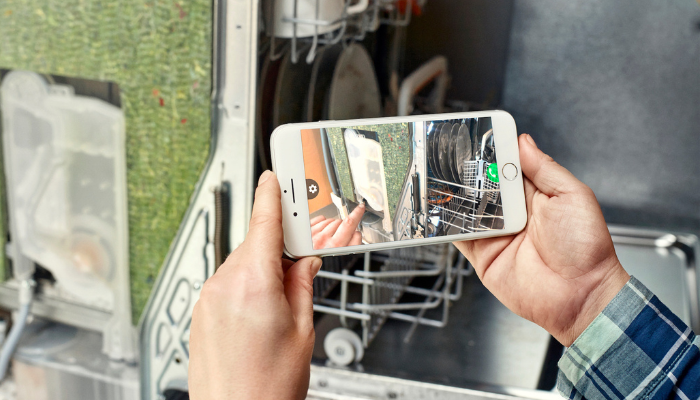 Customer support by phone is labor intensive.
Though OA Service does business with resellers, most of their customers are private, spread throughout Italy.
"We have customers all over the country," says Bonfadini. "We provide support for clients who have bought electric goods from various stores, whether it's setting up a TV, a laptop, a printer, a smartphone, or whatever."
Before partnering with XMReality, OA Service used to call clients on the phone and open tickets on their website. Bonfadini recalls this process as labor-intensive, owing to the sheer amount of work that went into just one customer ticket.
"Because our line of work is supported, it is always vital to see what our customers see," he says. "But we never could. Not at that time. That's why XMReality changed everything for us."
Faster ticket solving and higher profit with XMReality visual assistance
Today, XMReality allows OA Service to show customers how to use a particular remote controller for a specific TV. All it takes is for the technician to send out a call link through a text message, start the remote guidance call and use in-app functionality such as the pause, draw, and a pointer to work through the controller at the customer's pace.
The September call log for the company shows that they made 460 calls that month, the vast majority of which are unique, which is a significant improvement to their older way of working.
"Without XMReality, 4-6 tickets per day wouldn't be getting solved," says Prendi. "The time spent on each ticket is also lower with XMReality because it allows us to solve problems immediately with a shared view of the problem. That means that we're handling more tickets per day and that in turn means that our profit is higher."
The integration of XMReality's visual assistance tool has changed the OA service business to the point that there are now some types of tickets they cannot solve without. "It has brought us a lot of confidence in solving our tickets," says Prendi.
"We know for sure that if we can't solve some kind of tickets by using another video call tool or over the phone, we know we can use XMReality, and 99% of our cases are solved using it," says Bonfadini.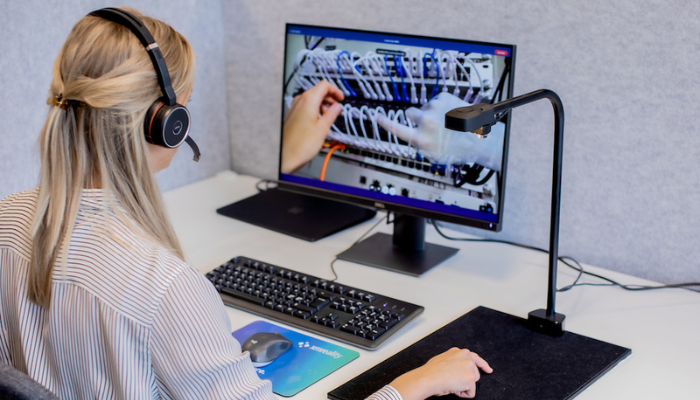 And even though there are still tickets that can be solved without a visual assistance call, Prendi says that using communication applications like WhatsApp can come across as unprofessional. Since everybody has access to WhatsApp, Prendi believes that XMReality provides a necessary level of professionalism needed as well as a tool to handle all types of cases.
So much more than cool technology
OA Service experience that the market highly appreciates this new kind of service. "One of the most important groups for us is actually the elderly," says Prendi. "As you can imagine, in a world that is getting more technological, they need all the help they can get. So, we're here for them."
Interestingly, at the same time as bringing support to the elderly, the introduction of XMReality has also made it easier for the younger generation of employees to provide the right support. "XMReality has been great for our younger colleagues," says Bonfadini. "It's technology! It's much easier and more intuitive for young people to use something like XMReality instead of supporting a customer through a regular phone call."
But Bonfadini concludes that even though it's easy to think of XMReality as just the latest technology, it's so much more than that.
"In stores around Italy, there are people showing off our service, and it's very useful to show off our product using XMReality, by showing we have this technology," he says. "But it's not just cool – it's very useful. People who haven't seen software like this are amazed, and it communicates to people that we know what we're doing, and we will be able to provide them with instant support to solve their problems."