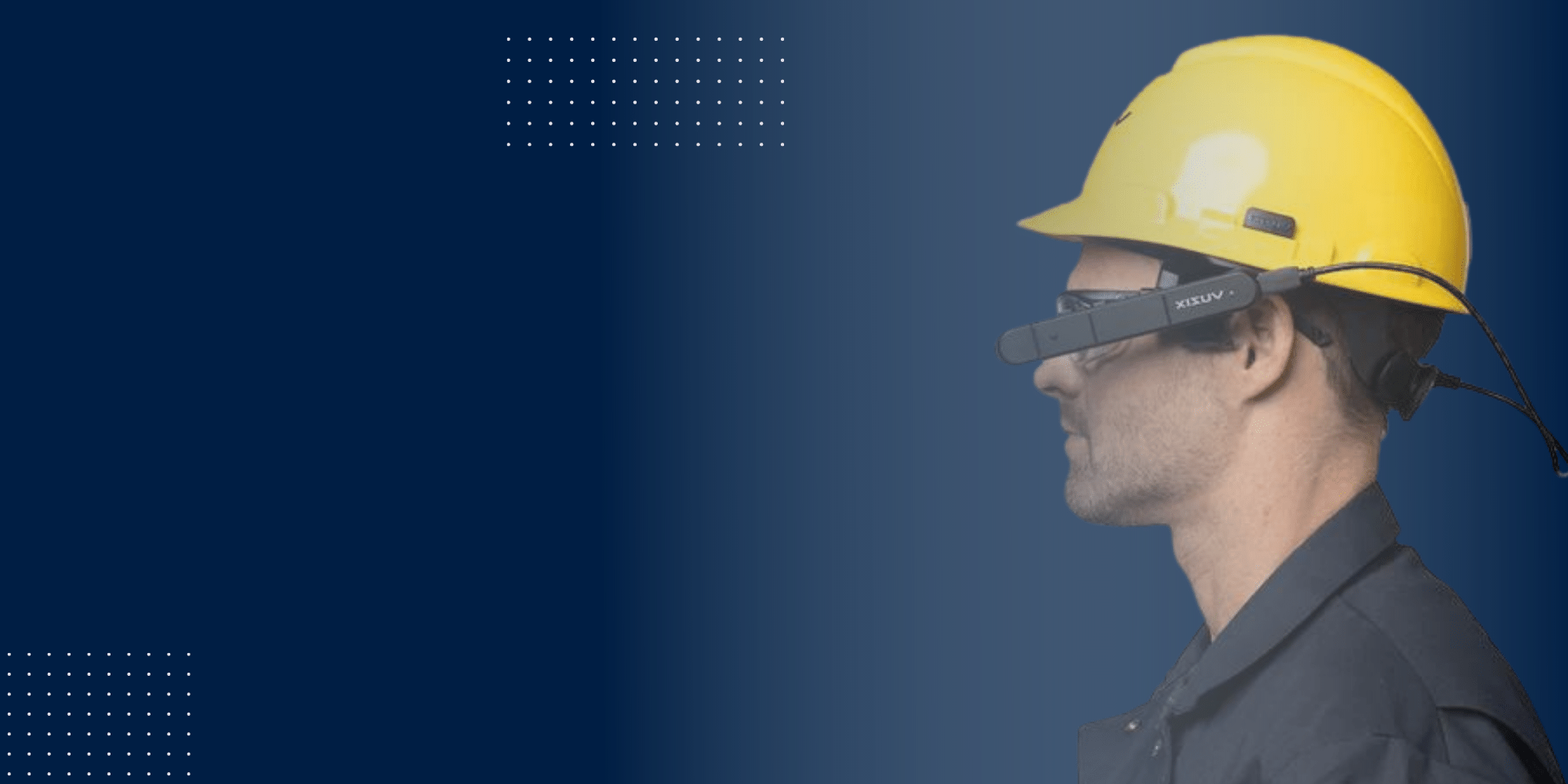 XMReality on Vuzix Smart Glasses
Vuzix is a leading supplier of smart glasses and augmented reality technology.
XMReality supports two models of Vuzix M-series; Vuzix M400 and M4000.
They are both ergonomic and flexible and set the benchmark for integrating smart glasses and AR tech into the workplace.
Information about the M-series models:
Use with glasses or headband

Controlled with touchpad and physical buttons, or voice commands

High-resolution camera

Connected to

WiFi

, 3G, 4G or 5G

Non tethered solution

Install

XMReality

application on glasses

5+ hours of operating time

Water-resistant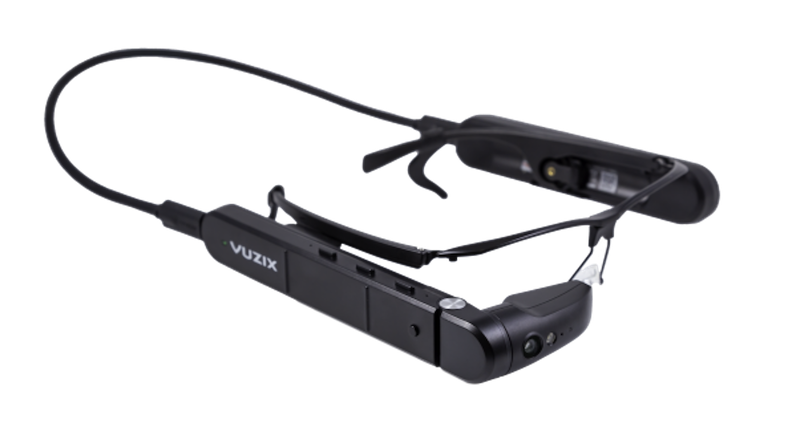 Vuzix M400
Lightweight and durable, the Vuzix M400 smart glasses are wearable, powerful, and versatile head-worn computer.
First smart glasses with a dedicated XR1 platform

The only option that lets you hot swap batteries on the fly with zero interruption

Increased processing power, RAM, and storage

Upgraded OLED panel display and camera with higher resolution and scanning

Immersive UI with native voice processing, motion tracking, and more




Vuzix M4000
Vuzix M4000 smart glasses use revolutionary waveguide optics to bring you an ultra-bright, see-through display.
First enterprise-focused smart glasses using revolutionary Vuzix waveguide

See-through heads-up display

Crystal clear, professional quality streaming

Flexible input options with buttons, voice control, and swipe pad
What 's the difference between the models?
The biggest difference between these two AR Smart Glasses is the so called "waveguide" on the M4000. This is the see-through optic display that can show extra information to the user. The M400 also has a display, but in that case it's an OLED panel display and the view you get as a user will be slightly smaller compared to the M4000. The "waveguide" on M4000 is a cool add-on, but it's not so functional if you are in a bright environment, for example outdoors. For both models, Vuzix offers upgraded versions (their extended series) that have longer run time and more powerful battery.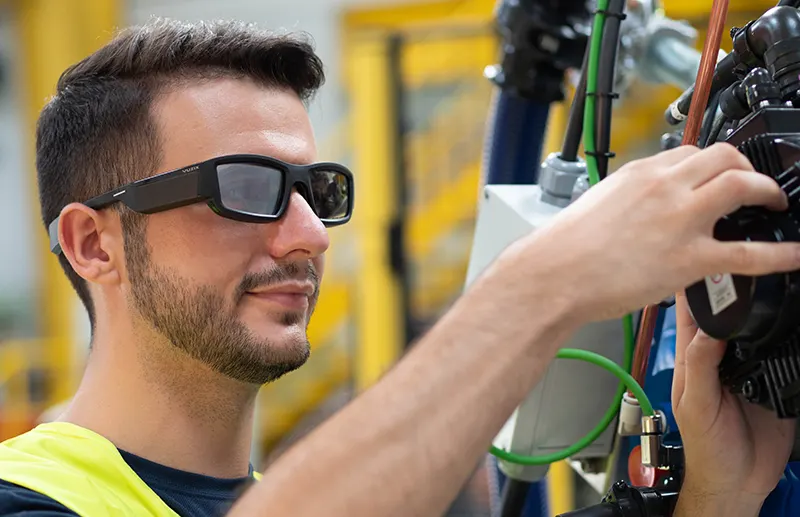 Do you want to maximize your workflow?
With XMReality, Vuzix users can leverage remote visual assistance from offsite experts. XMReality reverses the traditional field service model by making expertise available remotely.
Take the lead and implement XMReality to your workflow. Schedule a demo with one of our experts to get started today!