Download whitepaper:
How to Successfully Transfer Knowledge & Expertise
Knowledge transfer is crucial for all businesses. It's how we share new ideas, information, abilities and most of all expertise in all areas of our organisation.
XMReality visual assistance is revolutionizing the way knowledge is transfered, which enables expertise and business evolution.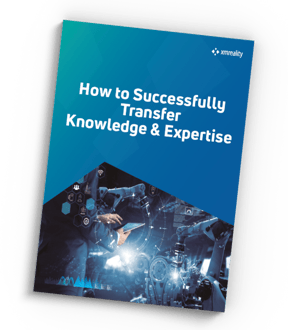 The whitepaper covers:
The global skills gap: is it a challenge or opportunity?

Factors driving the rapid embrace of remote guidance

How visual assistance have many different use cases which accelerate your company's digital transformation