Planned maintenance without traveling - can it be done?
In 2020 Saab started deploying XMReality, and it quickly became a valuable tool, not least since the Covid-19 pandemic was ongoing. During the autumn, they faced the challenge of living up to Saab's commitment to delivering full availability of the Gripen aircraft to Thailand. Planned fleet maintenance was to take place - however, it was almost impossible for Swedish support staff to enter the country due to travel restrictions.
One of the innovative solutions to find a workaround to this problem was XMReality Remote Guidance. A 200-hour check was performed fully remotely, ensuring that the aircraft delivered to The Royal Thai Airforce (RTAF) were ready for flight. Thanks to remote guidance, an authorized technician in Sweden could connect with RTAF technicians and implement the check remotely, resulting in 100% availability for the aircraft.
"

Using Remote Guidance ensured 100 percent availability to the RTAF Gripen fleet.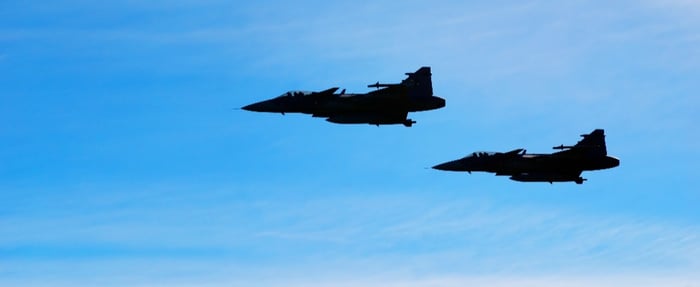 After this successful use case, Saab has continued deploying remote guidance within their organization. Being able to perform some tasks remotely has made it easier for geographically distant teams to collaborate without traveling. In addition, the tool is sustainable and cost-effective - a combination valued very highly by Saab.
Read more about Saab's usage of XMReality Remote Guidance on their website:
-> A New Reality
-> Innovative support solution delivers 100% availability